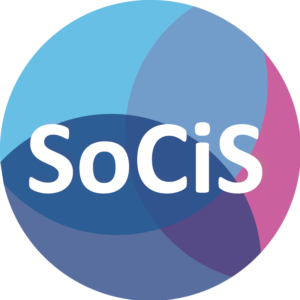 SoCiS is a research and capacity building project on Citizen Science in the social sciences and humanities – Social Citizen Science (SCS). It is run by the Institute of Higher Education Research at the University of Halle-Wittenberg (HoF) and funded by the German Ministry for Education and Research (BMBF) from 2019 to 2020. In a landscape study of SCS initiatives in Germany we explore which innovation potentials are linked to SCS and what preconditions are necessary for the participation of non-professional researchers and organisations external to the scientific system in research.
For this purpose we address questions like:
Why and on which topics do citizens participate in SCS?
How are citizens involved in the projects and what role does digitalisation play?
What are the differences and interfaces between SCS projects organised inside and outside academic institutions?
How is scientific quality ensured?
And finally: Can SCS projects make a contribution to promoting political participation, strengthening trust in science and addressing a broader population?
In order to answer the research questions we combine quantitative and qualitative methodology gathering data in a standardised online survey and through in-depth interviews. Next to scholarly publications, the project will also generate outputs of value for improving SCS and funding practice, like guidelines and an Open Educational Resource.
Contact